Longo Toyota's Community Involvement | El Monte & Los Angeles Area

For nearly 50 years, Longo Toyota has been actively involved in our local and surrounding neighborhoods. We take great pride in supporting local schools and organizations that provide child and family services, and programs that promote health and wellness. 

As an example of our community outreach, Longo hosts a fundraiser for high schools and the Fire Department Explorer Program we call Saturday Fundraiser. Every Saturday, the Longo Service Department hosts high school students and Explorers to assist our Valet and Administration teams to help enhance the guest experience.  In return, participants gain work experience in a fast-paced business environment and receive $500 from Longo to help fund school activities and academic programs. Our partnering schools and civic groups include: Arcadia High School, Los Altos High School, San Dimas High School, West Covina High School, the L.A. Fire Department Explorers Post 19 - Pomona, pictured below, and other high schools.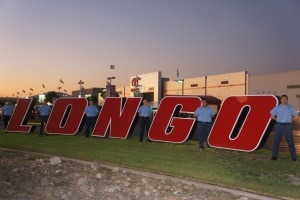 The calendar below provides a snapshot of events both at Longo and in our surrounding community. Join us!