Black Friday Sale All November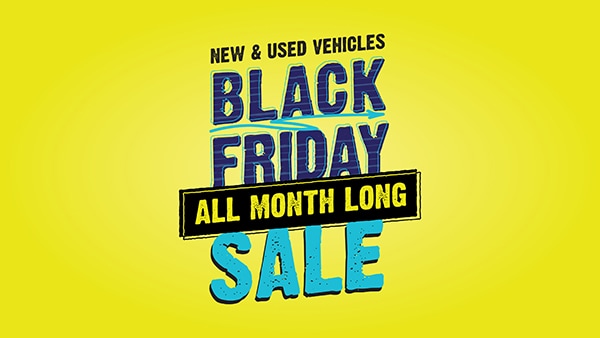 We're only a couple weeks away from the biggest shopping day of the year; that's right, Black Friday is almost upon us. And while many are plotting where to camp out for the bargains on new TVs or whatever the shopping malls have in store, we're taking deals one step further by making them available to you the entire month of November. That's right; the Longo Black Friday Sale requires no overnight waiting or stampedes through the front entrance. Our Sales team will be ready and willing to strike a deal with you!
We have plenty of 2019s available in our inventory, but your safest bet during the Black Friday Sale will be on a 2019 Corolla LE, 2018 RAV4 LE, 2019 Camry LE or 2018 Tacoma SR5 Double Cab. And with over 450 2018 models remaining, we're ready to sell down in order to make you a very happy guest. So, enjoy time with your family on Thanksgiving, but come prepared to deal on Black Friday. Our Sales team will be available during normal business hours, starting at 8am!