The Coolest Toyotas from 2018 SEMA Show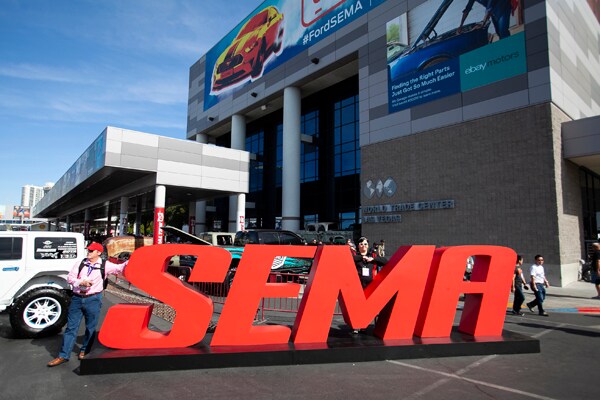 It's been a crazy couple of months for Longo Toyota. We pushed hard to finish our Project Tacoma with the help of our partners in time for the world's largest automotive specialty products trade show known better as the SEMA Show, and we nailed it. What is the SEMA Show exactly? It's a week-long trade gathering (put on by the SEMA organization, which stands for Specialty Equipment Market Association) of the world's most diehard car and truck enthusiasts, more than 70,000 industry professionals (according to official count), who come to see upcoming products in nearly every category you can think of that will be used to enhance a vehicle, such as ways to trick out paint/bodywork, upgrade wheels/tires, but most are looking to find ways of improving a vehicle's performance. Completing a feature vehicle build, like our Project Tacoma, is a way of showcasing what can be done with those products so that others can find inspiration to build something of their own or sell to customers who are looking to do so.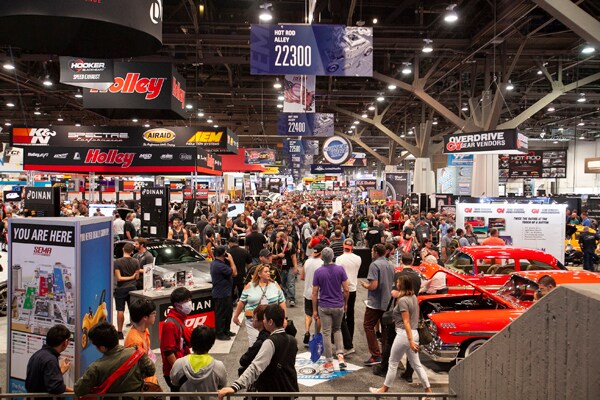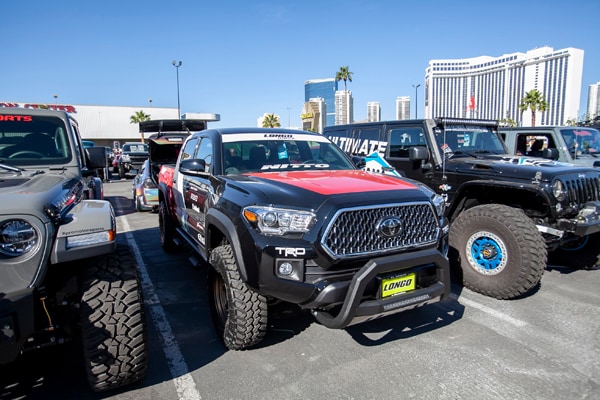 But building a feature vehicle wasn't the only goal for Longo Toyota at the SEMA Show. We also wanted to be inspired by what we saw, especially by how far other enthusiasts and companies took their Toyotas with the "Let's Go Places" mantra. So, we hit the show floor hard, canvassing nearly every square inch in search of the coolest Toyotas, cars and trucks, representing all styles, from JDM (Japanese Domestic Market) to off-roading/overlanding. Take a look below and see what we found.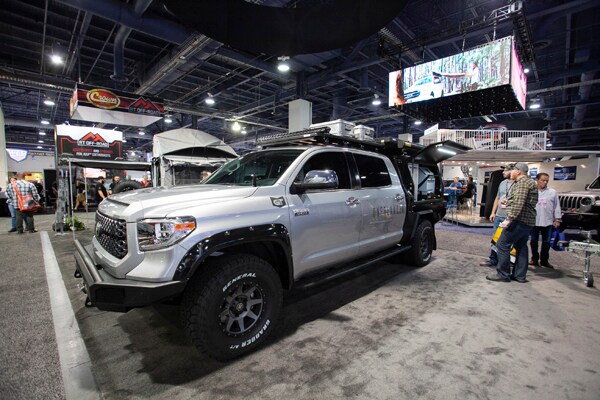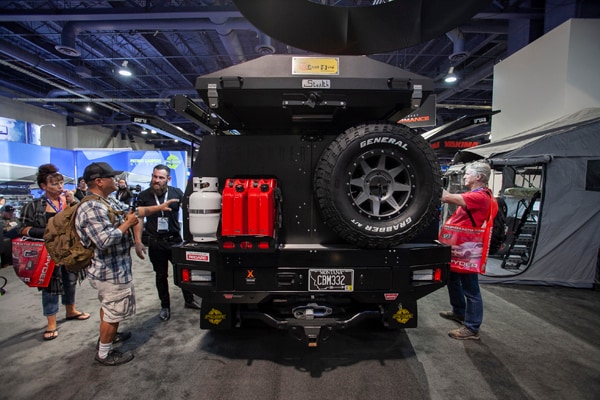 Overlander's Tundra was heavily outfitted for serious business. Preparing to get away in style and function is their speciality.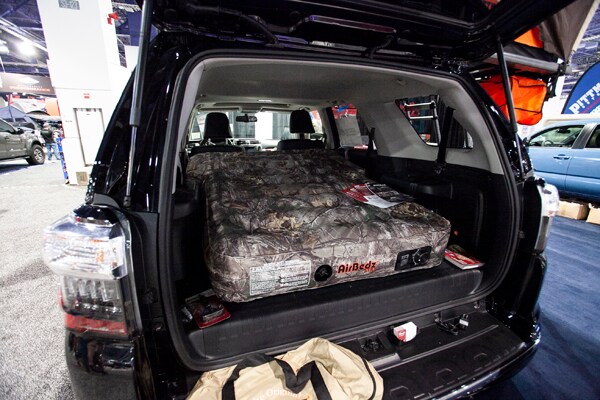 Airbedz offers a full line of inflatable mattressesthat are designed to fit the rear cargo area of your Toyota truck. Perfect for long road trips where you're okay with pulling off for a little rest but aren't so sure of that shady looking motel.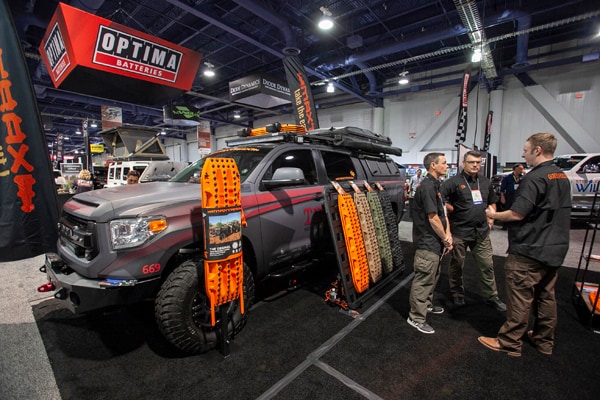 If your Toyota truck happens to get stuck in some sand, mud or other questionable situations where you're unable to get free, you can use Maxtrax's traction aid rampsto help get you out.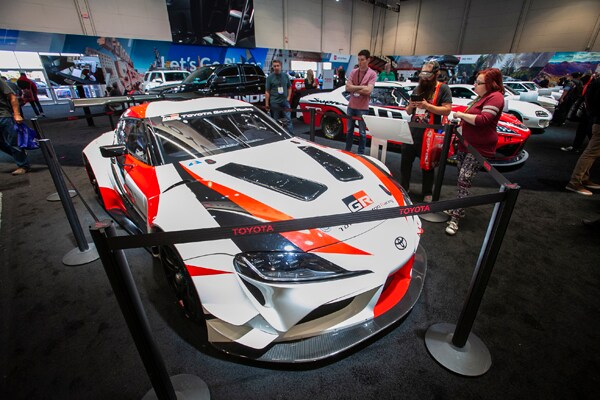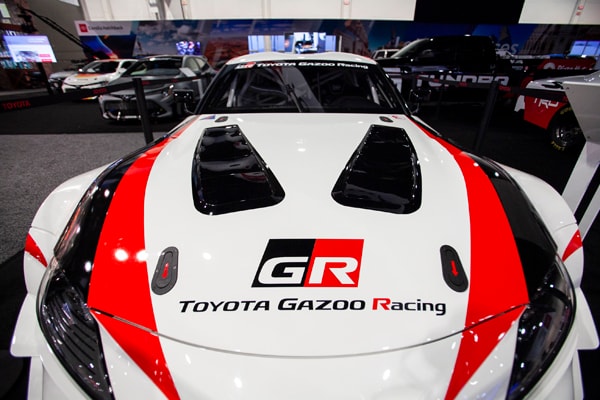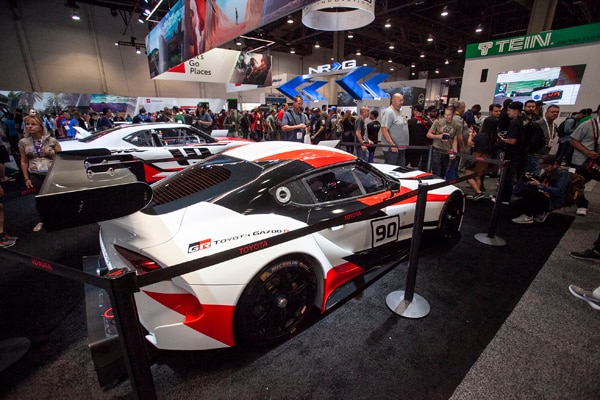 Toyota's theme this year revolved largely around the upcoming Supra, and featured all of its predecessors as a tribute. Everyone came to see the Gazoo Racing A90 race prototype, and was easily our favorite of the show.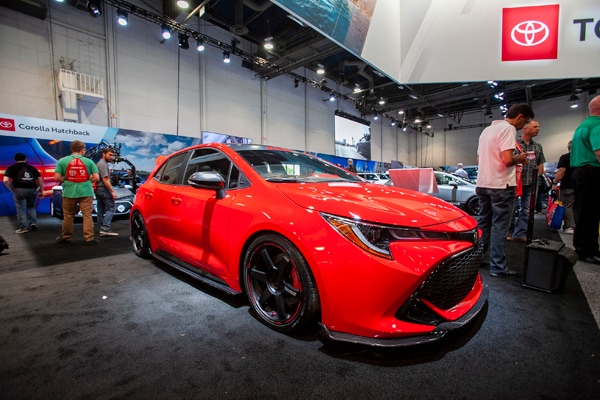 Super Street Magazinebuilt this 2019 Corolla Hatchback with the help of one of our build partners, AutoTuned. It was fully wrapped in red with a custom carbon lip kit made by AutoTuned and features the debut set of the TE37 Saga Time Attack wheels.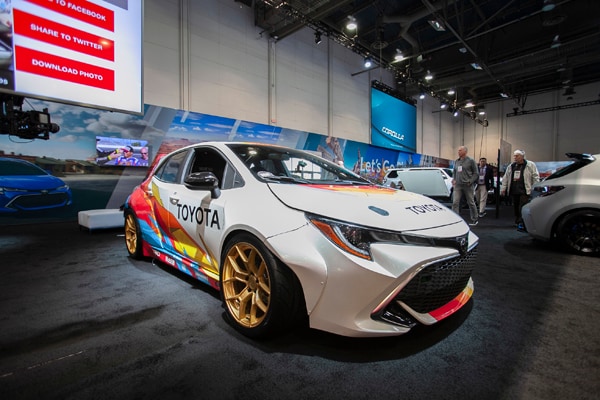 Fredric Aasbo needs a fast street car during the off-season, so Papadakis Racing built him a "street version" of his Formula Drift competition car. Wild and powerful in its own right; we'd love to go for a ride sometime.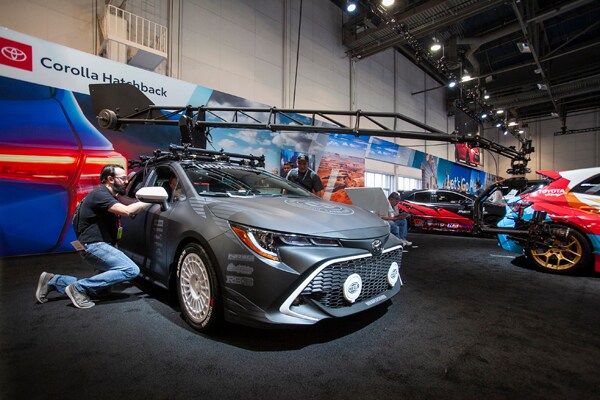 Hoonigan photographer extraordinaire, Larry Chen, was the mastermind behind this Corolla Hatchback camera chase car. He infused rally style with a full-on camera crane, crazy!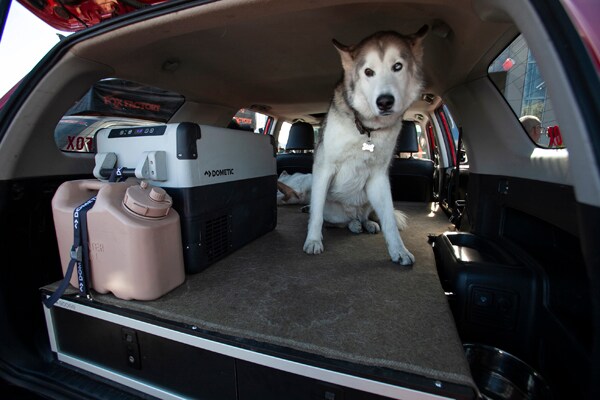 Sadly this beautiful pup isn't a new product, but we'd love to have him anyway!