2018 SEMA Toyota Tacoma Project Part 2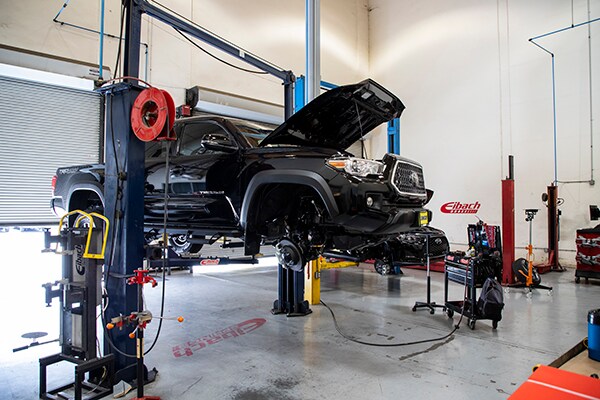 For the second phase of our 2018 SEMA Show Tacoma project, we focused on suspension upgrades—and what better place to turn than Eibach USA? Celebrating 30 years of manufacturing in the U.S., they've set the highest standards when it comes to developing performance suspension components for nearly every vehicle on the market. They've proven their strength with countless motorsport victories around the world, and have integrated that same technology into their street applications. In recent years, they've also turned their expertise to the truck market, transforming daily drivers into capable off-roaders without sacrificing that daily ride comfort.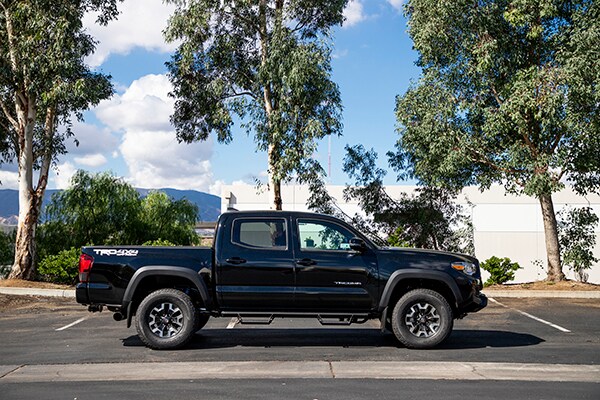 Here's our 2019 Toyota Tacoma at stock height with TRD springs and Bilstein shocks.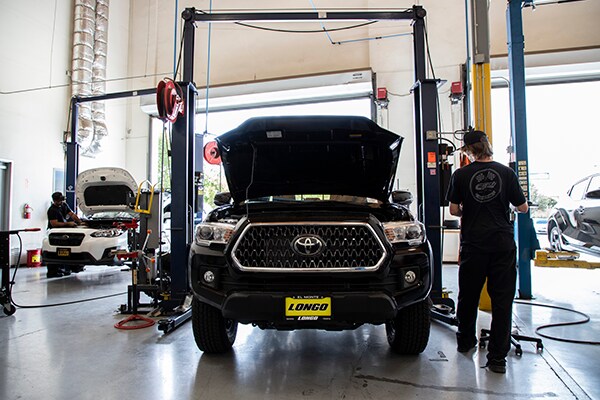 We visited their facility in Corona, California to see their manufacturing process first-hand, and to have the popular PRO-TRUCK Kit installed onto our Tacoma. While the factory Bilstein damper/TRD spring combo is already superb, we opted for the PRO-TRUCK kit to help maintain its comfort characteristics on the road while offering improved control when it's taken off-road. The Eibach springs and dampers help to lift and level the Tacoma, giving us more usable travel, more room for larger wheels/tires (that's coming soon) and more clearance to go off-road. What's also worth noting: Eibach produces TRD USA suspension components, so we don't think of this as a factory replacement, but more of a factory upgrade!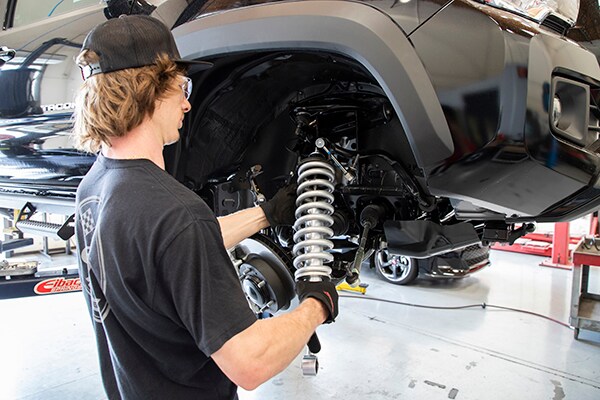 Installing the Eibach PRO-TRUCK Kit is relatively easy, provided you have access to a decent set of tools and a lift, and we highly recommend an alignment following the install. If you don't feel confident taking this on a DIY project, Eibach offers installation services to the public, where one of their trained technicians can install and align your vehicle. Don't forget to ask for a tour of their manufacturing process; it's very cool to see and should not be missed!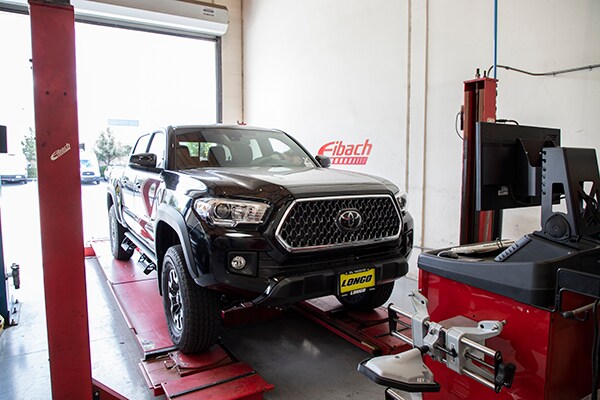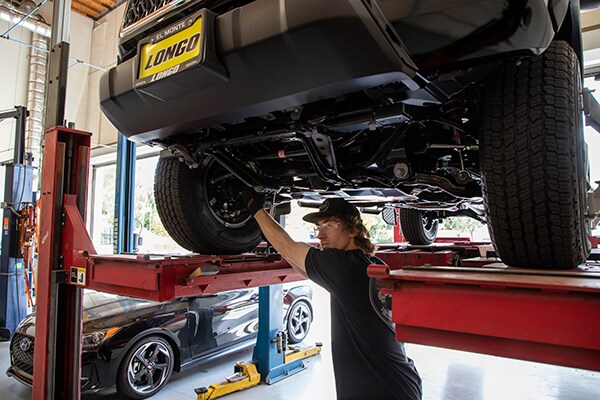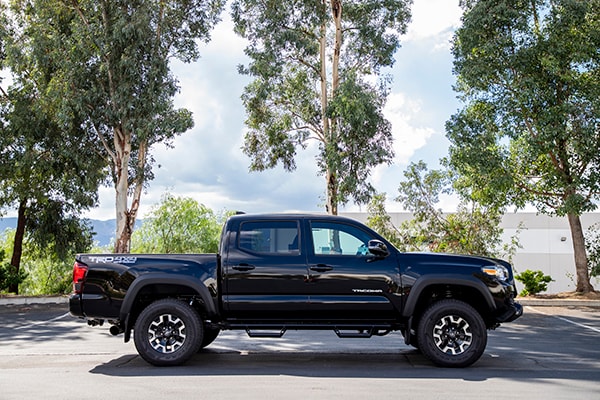 After installing the Eibach PRO-TRUCK Kit, our Tacoma's ride height is leveled and lifted slightly to accommodate the larger wheel/tire package we'll be adding.
For more information on Eibach, please visit www.eibach.com.