Longo Toyota and Lexus Attend the 2018 Taste of Arcadia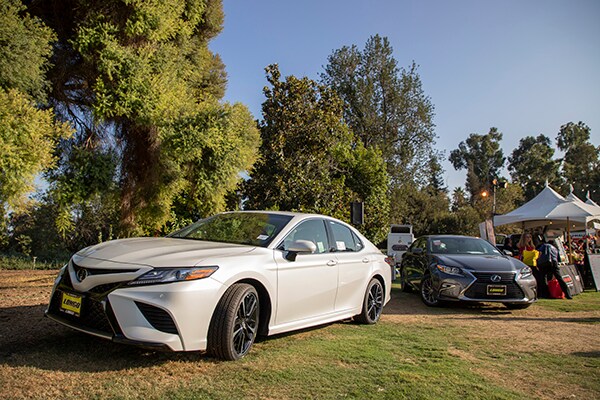 Each fall, the Arcadia Chamber of Commerce hosts Taste of Arcadia, a gathering of local San Gabriel Valley food vendors and businesses at the LA County Arboretum and Botanic Garden, located next to the Westfield Santa Anita shopping mall. Naturally, Longo Toyota and Lexus were in attendance to show its guests a couple of our most popular models (Camry and ES 350), try their hand at winning raffle prizes, and of course, to taste different treats from our local neighbors! Some of our favorite bites come from some of the most well-known restaurants, including Clearman's Galley, Cabrera's, Hot Dog on a Stick, as well as Claro's Italian Market and Topo Chico. Held traditionally on the last Monday of September, the Arboretum is a picture-perfect backdrop with lush gardens and exotic peacocks roaming the grounds, and gave guests plenty of room to dance and mingle with each other over great food and beverages throughout the evening.
It's not too early to mark next year's event on your calendar now for September 30, 2019; the Taste of Arcadia is a cannot miss event! Check out images below, and for more info, visit https://tasteofarcadia.com.