Custom Mini Ken Gushi Drift Car by PD9 Customs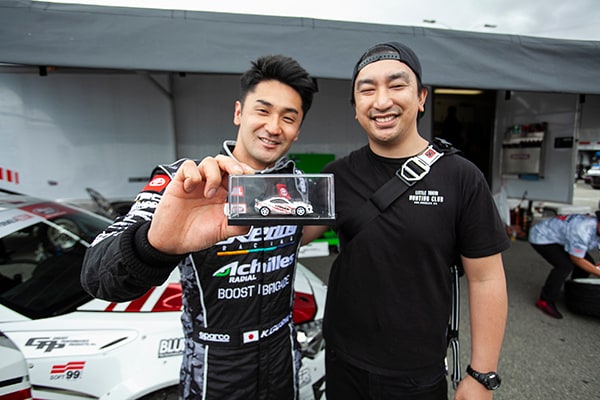 Paul Dalusong, who works in our Business Development Center (BDC), has a very cool hobby/side project. Ever since he was a kid, Paul has been collecting and playing with Hot Wheels, but he soon developed a talent for customizing them. Starting with a '82 Pontiac Firebird Trans Am (from the TV series, Knight Rider) 1:64-scale diecast that was a little 'off' in color, he grabbed his dad's Marks-A-Lot permanent markers and made his own version of K.I.T.T. During his teens, he dreamt of project cars that he read about in tuner magazines, hoping to build one of his own, but the funds just weren't there. Paul thought: "I had this crazy idea to take these little cars, crack them open, and customize them just like the magazine cars. Even though I can't drive them, I can proudly say I built 1:64-scale versions." With his first custom also came the genesis of PD9 Customs.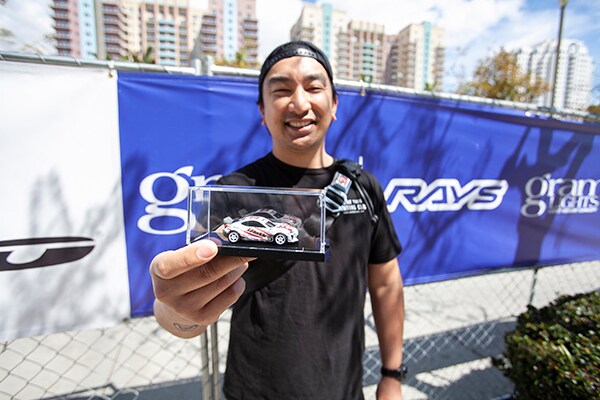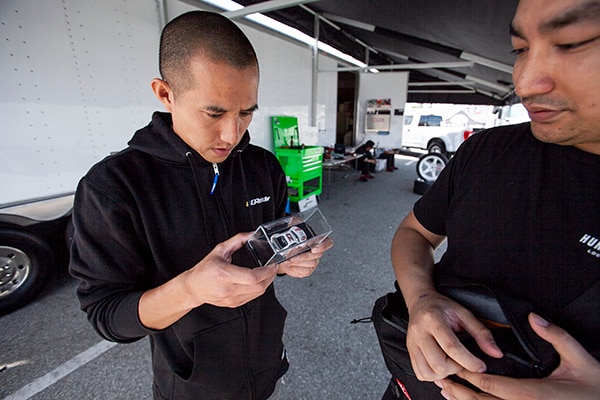 As a customizer, Paul will scour different retail outlets in search of Hot Wheels or Matchbox base cars. At $2 a pop, they're cheap to own, so you can buy multiples for roughly $20. But collecting base toy cars has become extremely popular the past few years, which makes acquiring cars more difficult and forces Paul to turn to other customizers, collectors, trade shows and eBay as alternatives. Once he sources a car, Paul goes through the painstaking process of customization: "I drill out the rivets on the base of the car, then re-tap them so I can use screws to put the car back together with ease. After separating the body, I strip the original paint, then prime and paint with spray paint. Before the year's end, I plan on learning how to airbrush for a more professional finish," he says. From there, Paul experiments with custom body work, using Tamiya Smooth Type epoxy putty and precision modeler files for shaping. He hand-paints most details himself (like headlights, taillights, roll cages, for example) or uses custom-made graphics from digital artists who specialize in making custom 1:64-scale graphics, like the one you see on his Ken Gushi Formula Drift replica 86.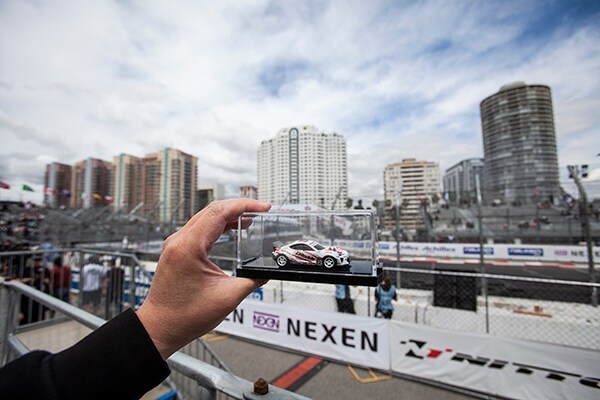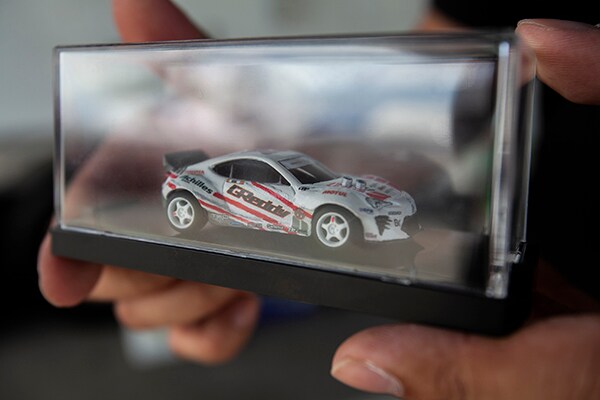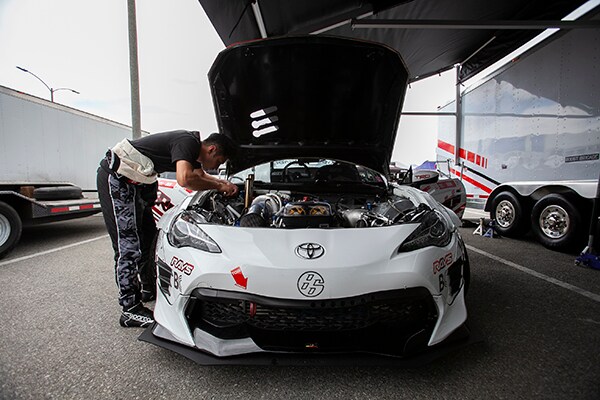 "This was my most difficult custom car to date," Paul says. "I wanted to make sure it looked as close to full scale as possible, including every sponsorship graphic. I shaped the Rocket Bunny V2 kit and the updated TRD front bumper, which required me to cut up the front end, add in plastic for the lip/accents. I literally spent all night to make sure it was completed in time for the Formula Drift Long Beach kick-off event." Paul presented his customized replica to Gushi in Long Beach, which totally amazed the young driver and his teammates.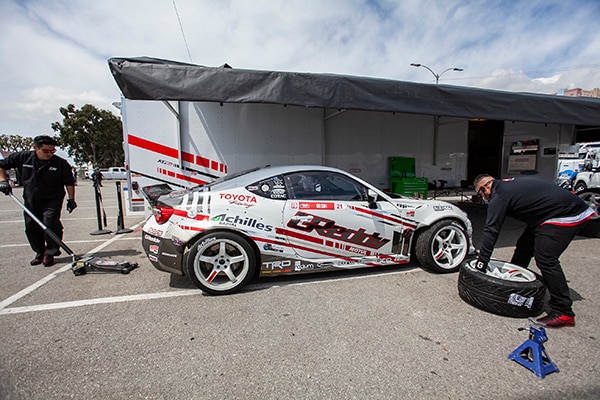 For those looking to have PD9 Customs craft a custom replica, Paul is very open to the possibility. He adds, "I'm still trying to iron out the details since sourcing cars can be difficult. But starting in May, I think I'll be ready to take on commissions." Visit www.pd9customs.com for more info.