Driving With Temporary Dealer Plates In California Now Illegal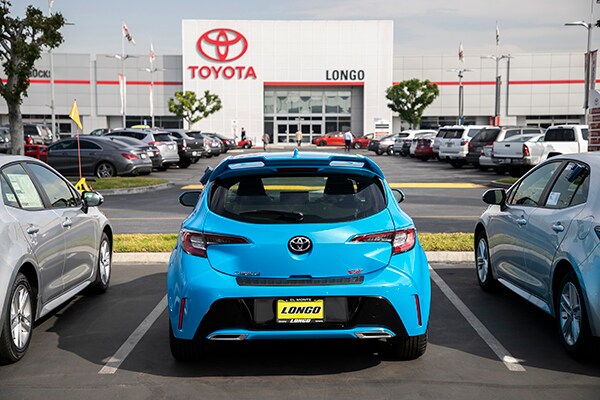 In effect as of January 1st, 2019, vehicles sold in California by licensed dealers and lessor-retailers—like Longo Toyota—are required by law (Assembly Bill 516) to display a DMV-issued temporary paper license plate or permanent license plate. This is to crack down on drivers who've evaded tolls by not attaching their permanent license plates to their vehicle, and to also assist law enforcement and parking/toll agencies in safely identifying vehicles driving without license plates.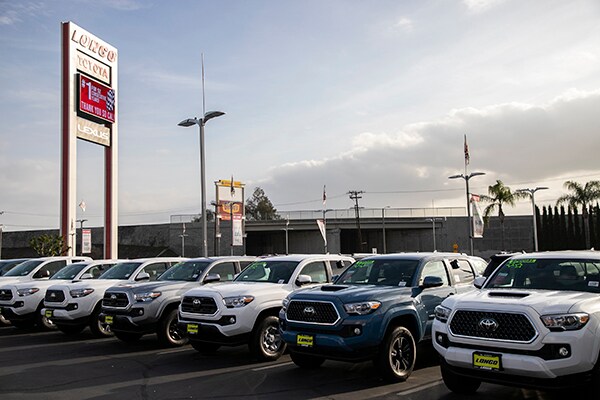 When you purchase a vehicle from Longo, we are now required to print and issue temporary license plates to you and attach them to the vehicle before leaving our campus. That's obvious for a new purchase, but for a used vehicle without permanent plates, we'll still issue temporary plates to you. The only thing remaining the same is the temporary identification portion of the report of sale form will still be affixed to the vehicle's windshield once the vehicle sale is complete.
If you are a Longo guest driving without temporary license plates, we highly recommend returning as soon as possible so you can request replacement or duplicate temporary license plates before you're ticketed for a violation by law enforcement or parking/toll agency. Even if you didn't purchase your vehicle from Longo Toyota, you will need to go back to the dealership where it was purchased to complete this step.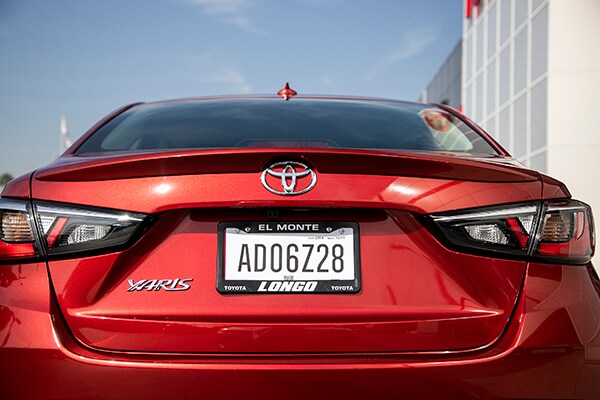 The temporary plates contain a unique alphanumeric sequence, are the same overall dimensions as permanent plates, and valid for 90 days after the purchase date, or until you receive the permanent plates and registration, whichever comes first; the temporary plates also expire 90 days from the purchase date.
So, while we'd love for you to show off that you bought your Toyota from Longo, we don't want you getting in trouble for it, and you'll still get a cool Longo license plate frame regardless.
For more information regarding temporary license plates, please visit the California DMV: https://www.dmv.ca.gov/portal/dmv/detail/vr/templp.