First Drive: 2020 Toyota Corolla LE Hybrid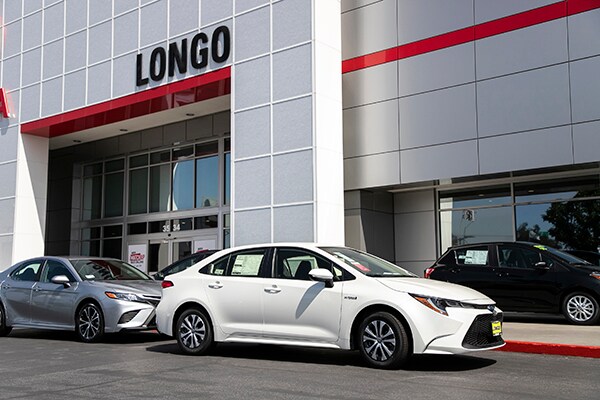 When it comes to ultra-fuel-efficient Toyota vehicles, your choices have been limited to the Prius lineup and Mirai hydrogen fuel cell—that is, until now. The 2020 Toyota Corolla LE Hybrid sedan comes in right at the departure of the Prius C, the original entry-level Toyota hybrid (though we'd be hard-pressed to label this its replacement), and marks the first time a hybrid has been made available in the Corolla lineup. We can confidently say this will be Toyota's most affordable hybrid that also delivers the most MPG, and we couldn't be more excited.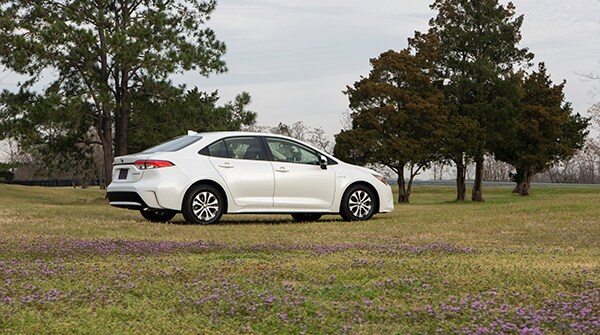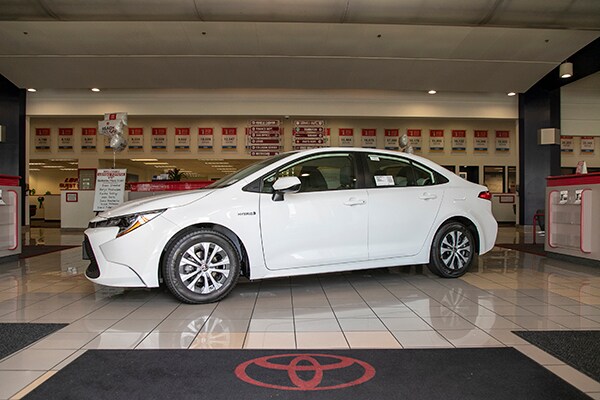 The Corolla Hybrid may look like the rest of its new siblings, but it comes equipped with a 121 horsepower 1.8L 2ZR-FXE gasoline engine with Hybrid Synergy Drive electric powertrain found in a standard Prius. Driving the Corolla Hybrid will feel familiar if you've spent any time in a Prius; easy, quiet, smooth accelerating, and with good low-end power. Select a drive mode that suits your commute's needs: Eco keeps throttle response mild mannered, Power gives a little punch from a dead stop, and Normal is a solid default that works for everyday driving. You can also choose EV mode for low-speed cruising that uses only electric power. The Corolla Hybrid is EPA-estimated to receive 53 mpg city/52 highway/52 combined.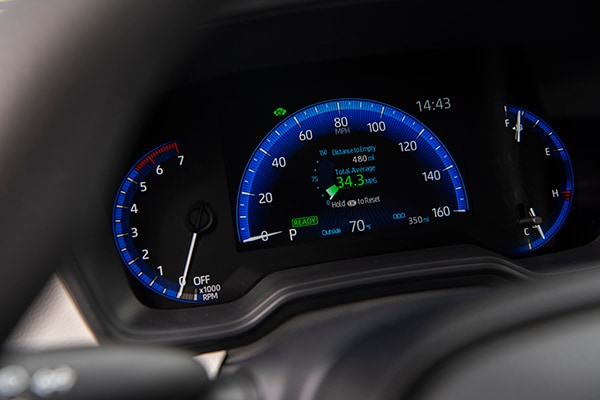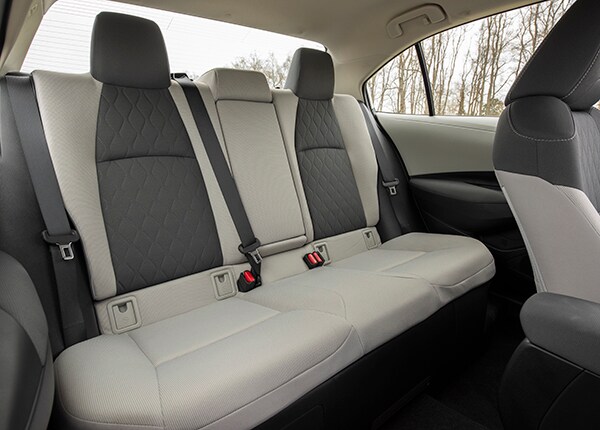 Unlike its siblings made in the U.S., the Corolla Hybrid is the only one that will come off a Japanese production line. The engineers made sure to take extra steps to design the interior in such a way that the trunk and rear passenger area would not have to be drastically altered in order to accommodate the hybrid battery. Clearly, we can see that exterior styling remains consistent to the Corolla family, except for features unique to the Hybrid, which include special badges, 15-inch wheels and LED headlights. It also receives a 7" color TFT Multi-Information Display that provides information related to fuel economy and the hybrid engine's functions, also similar to the Prius.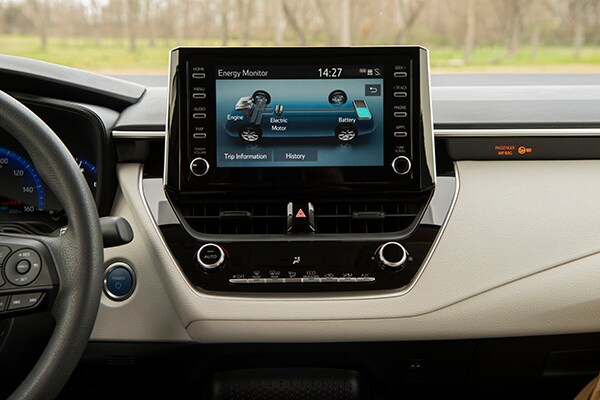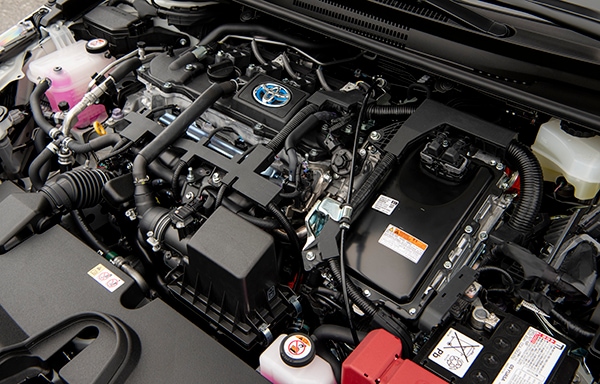 For first-time drivers/buyers, the 2020 Toyota Corolla Hybrid aims to be an ideal candidate for those who searching for a more subtle-looking vehicle that can still provide exceptional fuel savings and at a very attractive price entry point (not to mention it's loaded with plenty of standard features). Stop by Longo Toyota for a test drive and pricing info, and to see our current inventory, visit: http://bit.ly/LT-2020_Corolla_Hybrid.